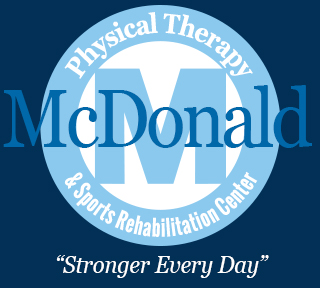 Celebrating 32 Years of Excellence!
WE ARE OPEN!

We have been deemed an essential business by the state and we are open. Also, the Cybersecurity & Infrastructure Security Agency (CISA) of the US Department of Homeland Security issued a memorandum and associated guidance designating physical therapists, occupational therapists, and speech-language pathologists as "essential critical infrastructure workers."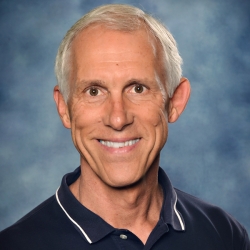 "When you walk into our clinic, you're spending the most precious gift, your time, on us. That's why no one waits in our waiting room more than 5 minutes, and why we heal you 44% faster than other clinics."
– Fran McDonald, President/CEO
Is it something in the water?
Why our patients heal 44% faster than others
McDonald Patient Success Stories
"The professionals at McDonald PT were wonderful from day 1. They did their best to get me started with PT the same day my Dr. made the recommendation. I had a very debilitating back injury, so it took me a few months to recover. The professionals who helped me through my recovery were Mike and Shannon. They knew my name the first week and worked with my schedule to ensure I was making progress. They kept me positive, motivated, on track to get better. They celebrated my small successes and helped tackle the set backs. They really cared about the patient as a person. Just before I left, they made sure I had a clear idea of what I needed to do to stay healthy, exercises, stretches, etc; and they made sure I know I can always come back if I need PT again. I know I will be in good hands. "

McDonald Patient

I can't begin to say how amazing every experience I have had with McDonald Physical Therapy has been for me over the 24 years of injuries I have had. The consistency in service over those years, the healing journey they have taken me through, the positivity of the staff and culture, the joy I feel when I am there, the expert and knowledgeable therapists, the time they take to listen, and just the overall experience has been incredible. My most recent visit to Fran and Meredith brought me back to 100% faster than I could have imagined, and as they say, I am getting stronger every day! Thank you all for such a great experience!!!"

McDonald Patient

"My son Jason tore his ACL back in October and I could not be more impressed with the level of care he has received with his therapy here. Pam and Mallorie are amazing! They always make sure to keep Jason on track and always encourage him. They have made this mom feel comfortable as I tag along to all of his appointments. Everyone there has been so helpful and I'm grateful for everything they continue to do for my son. "

McDonald Patient