Employment
Join the hard working, dedicated team at McDonald Physical Therapy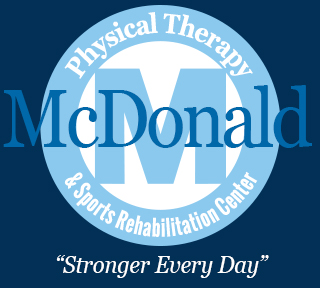 At McDonald Physical Therapy, our commitment to our patients comes naturally for our hard working and dedicated staff. We treat our employees with respect, offering competitive salaries, generous benefits, and the opportunity to work for one of the most respected physical therapy practices in the Midwest.  If you are interested in employment with McDonald Physical Therapy, please fill out the form below or print out our employment application, and fax it to: (574)233-7406 or email it to us at cklein@mcdonaldpt.com.
Current Job Openings
Be part of a legacy of excellence! McDonald Physical Therapy is the largest and longest lasting private outpatient physical therapy practice in the Michiana area, and is respected nationwide. McDonald Physical Therapy believes in exceeding patient expectations using consistent, progressive, innovative care, and teamwork. We are a fast paced, fun environment with an emphasis on orthopedic and sports injuries.
There are no openings at this time.