Employment
Join the hard working, dedicated team at McDonald Physical Therapy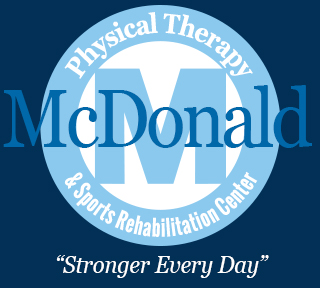 At McDonald Physical Therapy, our commitment to our patients comes naturally for our hard working and dedicated staff. We treat our employees with respect, offering competitive salaries, generous benefits, and the opportunity to work for one of the most respected physical therapy practices in the Midwest.  If you are interested in employment with McDonald Physical Therapy, please fill out the form below or print out our employment application, and fax it to: (574)233-7406 or email it to us at cklein@mcdonaldpt.com.
Please fill out the form below
Current Job Openings
Patient Service Specialist
This position serves patients by greeting them, scheduling appointments also maintaining patient records and financial accounts.
.Job Duties:
-General clerical duties
-Answer multi-line phones
-Operate and maintain intricate schedules
-New patient intakes
-Scan insurance cards and medical documents into charts
-Verify insurance eligibility and benefits
-Relay insurance plan benefits to patients
-Obtain new and continued insurance authorization
-Maintain professional communication with doctor offices and case managers
-Document clearly and with detail in patient charts
-Greet patients as they come in
-Collect co-pays and co-insurances at time of service
-Check in new patients and give them a tour of the clinic
-Keep organized record of all doctor referrals
Must have excellent time management skills, ability to multi-task, and be a person who is friendly, outgoing, and who can smile under pressure while working as part of a team. Protects patients' rights by maintaining confidentiality of personal and financial information.
Requirements: High school diploma required, College degree preferred.
-Two years' experience in medical office field preferred
-Basic computer skills including knowledge of Microsoft Word and Excel
-Basic mathematics
-General understanding of insurance plans
-Multi-tasking abilities
-High attention to detail and accuracy
-Stress tolerance and mental toughness
-Professional appearance
-Positive attitude, high energy, and ability to communicate effectively
Be able to work nights and early mornings
email resume to cklein@mcdonaldpt.com