Employment
Join the hard working, dedicated team at McDonald Physical Therapy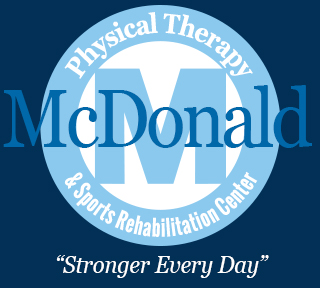 At McDonald Physical Therapy, our commitment to our patients comes naturally for our hard working and dedicated staff. We treat our employees with respect, offering competitive salaries, generous benefits, and the opportunity to work for one of the most respected physical therapy practices in the Midwest.  If you are interested in employment with McDonald Physical Therapy, please fill out the form below or print out our employment application, and fax it to: (574)233-7406 or email it to us at cklein@mcdonaldpt.com.
Please fill out the form below
Current Job Openings
We have an opening for a part time discharge survey caller-the hours are perfect for a college student!
Job Duties:
-Conduct brief surveys with discharged patients over the phone
-Type and format patient testimonial stories
-Enter data from hand written surveys given out at initial exam appointments
-Compile monthly data and reports and present to administration
-Assist our front office staff with general clerical duties when needed
10-12 hours per week
e-mail Caitlan cklein@mcdonaldpt.com