What We Do
Healthy Recovery, Pain Management, Enhancing Performance
At McDonald Physical Therapy, we're focused on providing you with a Healthy Recovery, helping you with Pain Management , and developing strategies to Enhance Performance for athletes of all kinds.  Along with our expert advice and training, our workout facility is available to patients after your therapy has been completed to help you stay active.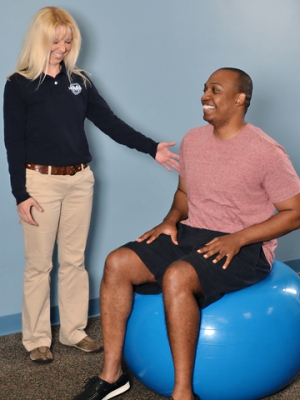 Healthy Recovery
Given proper training and fitness, a great many of the disabilities we work with could have been prevented. Thus, a large part of our service to our patients is in teaching you how to stay well and safe from injury.

At McDonald Physical Therapy and Sports Rehabilitation Center, we use scientific methods to determine your fitness level and what types of activities you need to perform to achieve an optimum level of fitness, whether you are able-bodied or may have a physical disability.

Many of our programs include design and supervision of individualized conditioning plans that increase overall fitness, range of motion, and muscle strength. For example, studies have shown that older adults reduce their risk of falling by 47% after completing a short period of movement training, and we can design a workout program specifically for you upon your discharge.
We Can Provide:
Therapeutic exercise instruction.
Strength and endurance training programs for the elderly.
Proper postural guidance.
Exercise training to improve your cardiovascular and musculoskeletal condition.
Arthritis pain management.
Fitness programs tailored to your lifestyle.
Pain Management
At our state-of-the-art facility, we can pinpoint the precise cause of your pain and determine the treatment program necessary to alleviate your discomfort. We can also get you started on a customized exercise program to help enhance your mobility and improve your overall health.
Fast, Effective Treatment of:
Orthopedic and sports injuries

Back, neck, and shoulder pain

Persistent pain in arms, knees, or hips

Carpal tunnel syndrome

Reflex Sympathetic Dystrophy

Myofascial pain

Headaches

TMJ
Additional Services:
Postsurgical rehabilitation

Gait training

Therapeutic exercise programs

State-of-the-art fitness center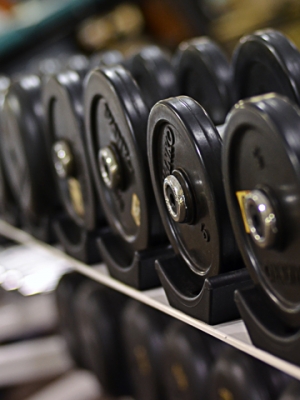 Enhancing Performance
Assisting athletes in enhancing their on-field performance is another hallmark of McDonald Physical Therapy and Sports Rehabilitation Center. Through coaching high school sports, participation on a national champion football team at Notre Dame, and working with professional and amateur athletes, Fran McDonald has encouraged better performance from players.
We Can:
Assess athletes' performance abilities.
Condition athletes to improve performance.
Recommend assistive or safety equipment to reduce injuries.
Evaluate and treat athletic injuries.
Develop fitness programs for individual athletes.
Athletic skills enhancement programs for professional and amateur athletes
Provide golfers with GoLo Golf Performance System training.